Transparency initiatives unite for the first time to organise event on emissions reporting
Back-to-back with the Global Maritime Forum's Annual Summit in Athens on October 17, the Poseidon Principles for Financial Institutions, Poseidon Principles for Marine Insurance, and Sea Cargo Charter came together for the first time to co-host an event at the Piraeus Marine Club in Greece, "Transparent Emissions Reporting: Navigating Sustainable Shipping."
These three initiatives, which originated in collaboration with the Global Maritime Forum, all share a common objective: fostering transparency on emissions reporting with the aim to contribute to reducing carbon emissions. They establish global frameworks for evaluating and disclosing the climate emissions of ship finance portfolios, hull and machinery insurance portfolios, and ship chartering activities, all with the overarching goal of advancing the decarbonisation of the shipping industry.
The event brought together more than 60 influential stakeholders representing various sectors within the maritime ecosystem, including charterers, financial institutions, marine insurers, shipowners, service providers, and brokers.
Throughout this event, attendees engaged in advanced discussions on the common challenges confronting shipping's green transition. They explored the potential for collaborative efforts to address the need to decarbonise shipping and critical issues within the supply chain. The discussions focused on the crucial role of transparency and open dialogue in understanding emissions data linked to shipping activities, addressing increasing regulations and shifting consumer expectations to act around one of the most pressing challenges of our time: climate change. Furthermore, participants emphasised how transparency can function as a vital tool for managing risks, particularly considering the industry's evolving landscape.
Common challenges and specificities
Signatories of these initiatives highlighted several benefits of their membership, including the focus on transparency, the ability to manage risks proactively, sharing experiences and methods with peers, responding to stakeholders' expectations, enabling meaningful data-based discussions with clients, and avoiding duplication of efforts.
After kicking off this discussion, representatives from all three initiatives deliberated on ways to sustain their significance and explored how their initiatives could bolster industry-wide aspirations.
The Poseidon Principles for Financial Institutions reflected on the industry's progress since 2015, pointing to the role of transparency and digitalisation in providing data for better understanding of shipping emissions and global regulations, such as the IMO's revised ambition to reach net-zero greenhouse gas emissions in the shipping sector close to 2050. Recently, the Poseidon Principles announced their decision to revise their current trajectories accordingly in their 4th Annual Disclosure Report, which will be published on 14 December 2023. They also highlighted sectoral initiatives such as the Task Force on Climate-Related Financial Disclosures, emphasising the financial institution's commitment to transparency and decarbonisation.
The Poseidon Principles for Marine Insurance acknowledged the longstanding perception of marine insurance as a traditional industry. Initiatives such as these principles have the potential to lead the way in promoting transparency, innovation and de-risking the transition. Transparency is already a significant factor in marine insurance, facilitating meaningful conversations and support with clients regarding their decarbonisation journey.
The Sea Cargo Charter discussed the challenges of achieving net-zero emissions by 2050, emphasising the value of employing a standardised methodology for emissions reporting to guide industry-wide business decisions. The Sea Cargo Charter plays a vital role in meeting the industry's demand for accurate data and offering unparalleled insights through data collection. Moreover, the Charter highlighted the role of transparent data sharing in advancing a more sustainable future.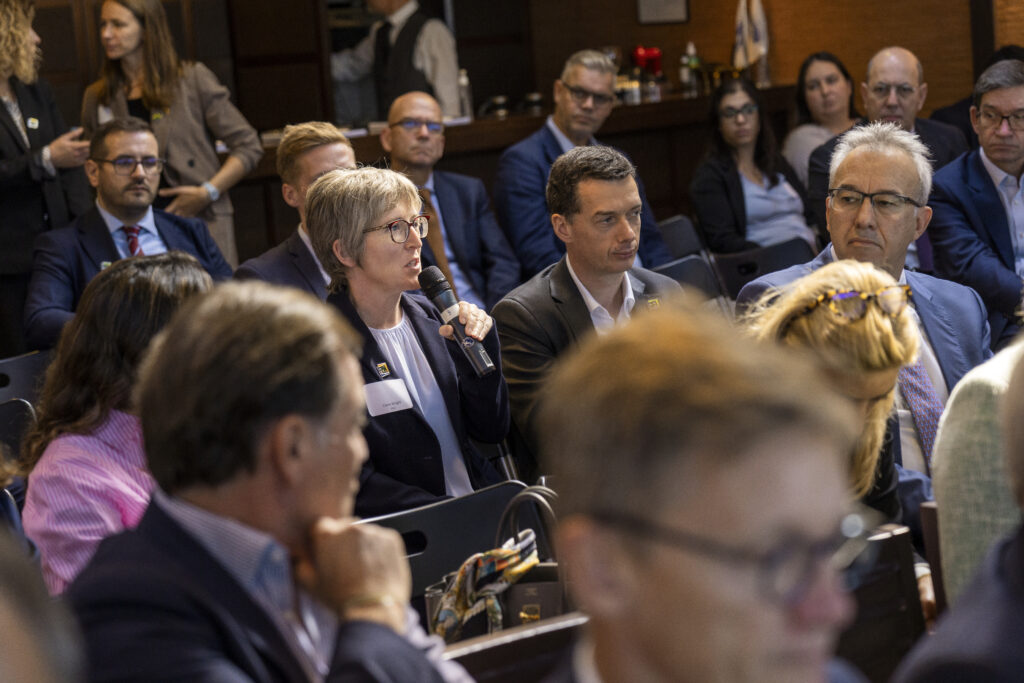 .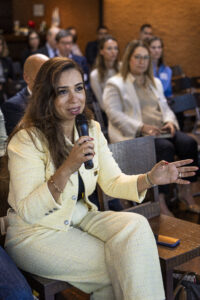 This event highlighted the shipping industry's journey towards transparent emissions reporting and its role in achieving sustainable shipping practices. Attendees inquired about various aspects of emissions reporting, including how to explain and communicate data, standardisation, and collaboration with international organisations. The need for transparency in data and the recognition of the industry's challenges were prominent themes in the discussion. While challenges still exist, the shared commitment to transparency and data sharing has the potential to drive the industry toward a greener and more transparent future.
The three initiatives warmly thank all participants who attended this event. We would also like to thank our partners for their involvement in this worldwide endeavour to advance emissions reporting for the shipping industry. This is an ongoing voyage that necessitates collective effort. We trust that our community will inspire their colleagues to join us in this mission and invite others to do the same.
History behind these initiatives
The Poseidon Principles were inaugurated in 2019 due to intensive workshops held following the Global Maritime Forum Annual Summit in Hong Kong in 2018. Since its inception, the principles have garnered the support of 34 signatories from 13 countries, collectively representing nearly two-thirds of global ship finance.
The Sea Cargo Charter was established in 2020 and has since gained the commitment of 36 signatories hailing from 13 countries. These signatories collectively account for more than 17% of the total bulk cargo transported by sea in the span of a year.
In 2021, the Poseidon Principles for Marine Insurance came into being with ten signatories and nine affiliate members representing nine countries.
These initiatives, despite their distinct focuses, all share a sense of urgency, prioritise full-value chain collaboration, and strive to enhance transparency. Additionally, they are all built upon a common foundation of four key principles centred around assessment, accountability, enforcement, and transparency.
For general inquiries, please contact: Poseidon Principles and Poseidon Principles for Marine Insurance: info@poseidonprinciples.org /  Sea Cargo Charter: info@seacargocharter.org
For media inquiries, please contact: Molly P. Hannon, Senior Communications Manager. mph@globalmaritimeforum.org +45 53 76 67 87
« previous news next page »
Where to find us
Amaliegade 33 B, 3rd floor
1256 Copenhagen K
Denmark
VAT Number: 43329405